Police pooch retiring after 10 years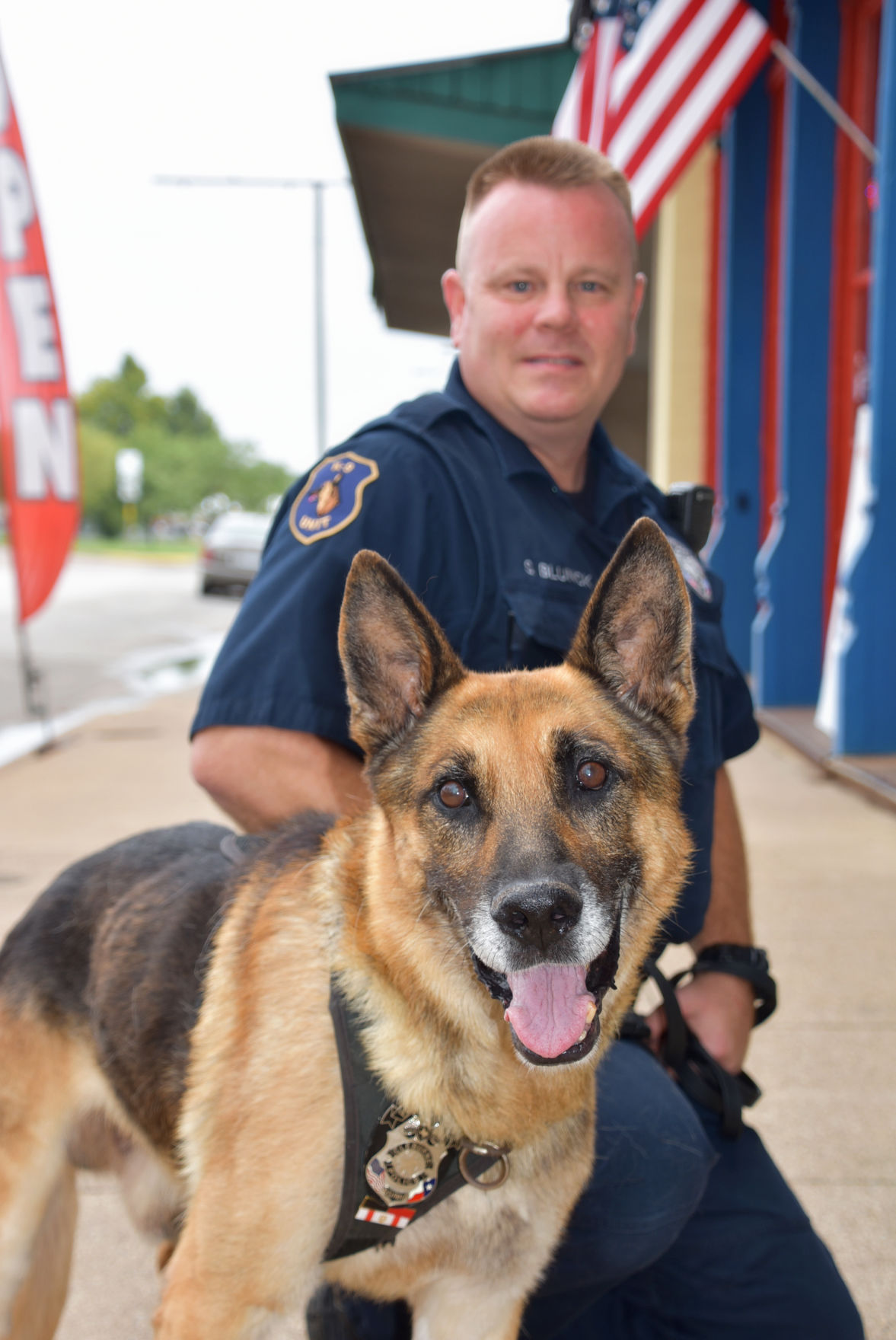 A retirement party for Cleburne K-9 officer Gimi is on tap from 2-4 p.m. Sept. 25 at the Booker T. Washington Recreation Center, 100 Mansfield Road.
The fete is free and open to all. Officials encourage residents to paws from their busy day long enough to drop by and congratulate Gimi on a job well done. Rumor has it cake and punch will be served as well.
Cleburne council members last month awarded Blunck full ownership of Gimi upon his retirement. Gimi also received an official commendation and a 10-year service award during CPD's February awards luncheon.
Gimi, who officially retires Sept. 30, suffered thyroid cancer in October 2016.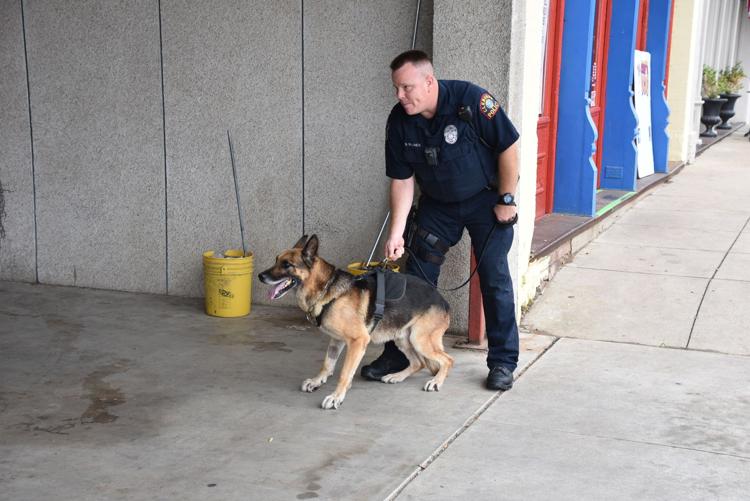 "He went through 18 rounds of radiation through February 2017, which is why he doesn't have so much of a big-boy bark anymore," Blunck said.
Purchased from a kennel in North Carolina, Gimi, now 11, has worked and lived with Blunck since he was about 1 1/2 years old.
"We trained with the Fort Worth Police Department's K-9 unit for four months," Blunck said. "Then we got certified through the National Narcotic Detector Dog Association in four odors and we've been on the street ever since."
The bond between Blunck and Gimi shows, Blunck having served half of his nearly 20 years with CPD alongside Gimi.
Although he's loved dogs all his life, Blunck said Gimi is the first K-9 officer he ever worked with.
"Gimi's the first, but it was something I'd always wanted to do," Blunck said. "Before Cleburne I was a police officer in Illinois and I used to watch K-9 demonstrations up there. Later, I thought it was something good we needed down here because we didn't have a dog.
"So I went through [former CPD Chief Terry Powell] and got it all set and ready to go."
A bag of Gimi treats sits atop a shelf at CPD courtesy of Senior Records Clerk Rhonda Dempsey.
"I love that dog," Dempsey said. "Blunck brings him by at least once a week so we always keep treats handy. It'll be sad when he retires but good that he gets to stay with Officer Blunck. Personally, I think the world would be better if every work place had a dog."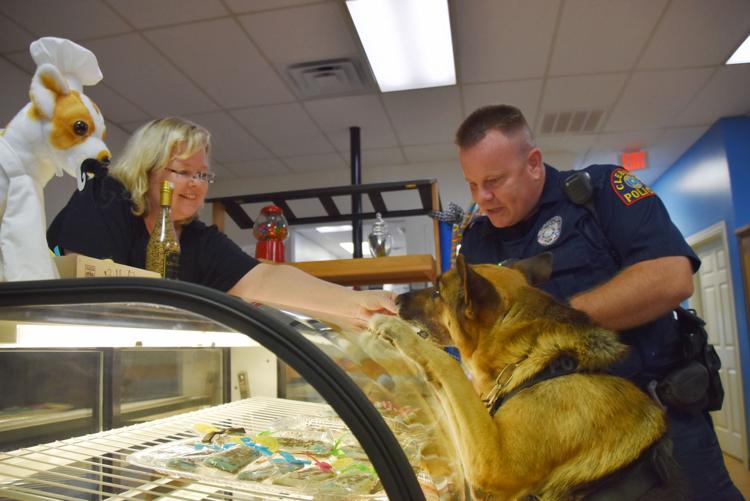 Cleburne Police Chief Rob Severance said Gimi brought much to the department during his years of service.
Several organizations have reached out and expressed interest in assisting CPD with getting a dog donated to the department, Severance said. For now, Gimi's successor will have to wait.
"Right now we're looking for a few humans first," Severance said. "We have our civil service exam Oct. 6 and we anticipate five openings.
"For the time being the game warden has been kind enough to offer use of his dog when we need one and for tracking purposes if we need them there's a North Texas group with bloodhounds."
The department will no doubt acquire another dog in the future but Gimi will not soon be forgotten, Severance said.
Gimi remains always on the job and appears happy to keep working, Blunck said, but in about two weeks he can finally enjoy a life of taking it easy.
Blunck said he appreciates CPD and the city awarding ownership of Gimi to him.
"He's finally going to get to be just a dog and I think he's going to enjoy that," Blunck said. "I think we're both looking forward to that."
Featured image of a thyroid cancer seen as a nodule in the neck of this dog.