Thyroid Cancer 101: Is there a thyroid cancer cluster or not in Mooresville? Too Early to Know.
Dr.Guttler's comments:
Cancer clusters are reported often and many are not proven.
This cluster suggested by Susan Wind is unproven as of now.
If the data proves the cluster idea the state will investigate the cause.
Newsmaker of the Year: Susan Wind brought awareness to rare cancer cluster in Mooresville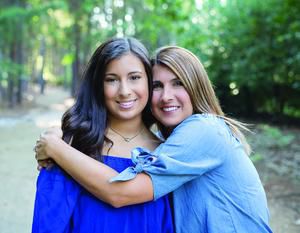 Mooresville's Susan Wind is an activist who spearheaded a movement to raise awareness of the number of people with thyroid cancer in ZIP codes 28115 and 28117, which are both in Mooresville.
Wind put state and county data together in an effort that culminated in the state and Iredell County publicly recognizing the unusual number of cases of thyroid cancer in the area.
When her daughter, Taylor Wind, was diagnosed with thyroid cancer in May 2017, Wind posted the news of her daughter's disease on social media. People responded, saying they also had thyroid cancer.
Surprised by the number of people reaching out to her, Wind started digging. As a cybercrime investigator professionally, Wind knows how to follow a lead well.
Doctors treating Taylor confirmed Wind's observations when she told them about the number of people telling her they had thyroid cancer. Doctors also noticed an unusual amount of people coming to them from Mooresville.
Wind went to chemist Heather Stapleton at Duke University's Nicholas School of the Environment. She then raised $110,000 for a chemist to test water, soil, air and dust particles. Testing began in November.
An assessment of the county's thyroid cancer cases by the state cancer registry revealed 260 cases of thyroid cancer occurred in ZIP codes 28115 and 28117 between 1995 and 2016. That's more than double the expected number for the state.
Local and state officials have questioned the cancer registry's service because Wind had to raise the alarm before the data was analyzed.
The state replied by saying registries can't proactively find trends. Private citizens must start the process by asking questions like Wind did.
Taylor Wind is in remission, but Susan Wind's movement isn't over yet.
Wind said the chemist's results should be complete in 2019. Those results will hopefully reveal a cause for the cancer cluster.
The state is studying the cancer registry report now.
According to the county, the state has not completed its investigation into the suspected cancer cluster. State findings and a possible official designation is something that should come in 2019.
If the area is officially recognized as a cancer cluster, it will be the first in the state. However,