Thyroid No Surgery 101: Even if the thyroid nodule biopsy is suspicious for thyroid cancer, it still may be benign. Hold off surgery until molecular markers for thyroid cancer are done.It may be benign and can save you an unnecessary thyroid surgery.
DR.Guttler's comments:
17 % of the cases in this study were headed for surgery until the benign results of mutations and microRNA classifier.
Do not have surgery without obtaining a second opinion including detailed cancer marker and benign classifier is done.
It can save you from a serious surgery and life time thyroid hormone treatment.
Call me at 310-393-8860 or email to thyroid.manager@protonmail.com and ask for a second opinion from Dr.Guttler before the surgery.
Molecular Testing May Prevent Unnecessary Treatment of Suspicious for Malignancy Thyroid Nodules.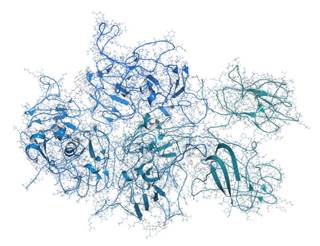 Molecular testing may identify benign disease in some patients with thyroid nodules classified as suspicious for malignancy, helping them avoid unnecessary treatment.
Molecular testing could help some patients who have fine-needle aspiration (FNA) findings of suspicious for malignancy (SFM) avoid unnecessary treatment, according to a study presented at the 88th Annual Meeting of the American Thyroid Association in Washington, D.C.1
SFM is a category of the Bethesda system that indicates that a thyroid nodule biopsy is likely to be cancerous, but the results are inadequate for a definitive diagnosis. This occurs in 1% to 6% of biopsies, and the estimated risk of thyroid cancer in these samples is 60% to 75%. The American Thyroid Association guideline recommends using molecular testing as an option to further characterize nodules classified as SFM, although excision is the standard of care.
The study found the malignancy rate in this cohort was similar to previous estimates. The authors noted, however, that molecular testing identified benign disease in approximately 17% of patients. The authors indicated that these data suggest that molecular testing could help some patients "avoid thyroidectomies, and related complications and lifelong replacement therapy."
The results from this study call for "a more conservative approach for patients with thyroid nodules that belong to the cytologically indeterminate SFM category," the authors concluded.
Reference
Patel B, Izquierdo R, Khurana K, Bansal N. Incidence of thyroid cancer in patients with cytological diagnosis of ''suspicious for malignancy." Presented at: the 88th Annual Meeting of the American Thyroid Association; Washington, D.C.: October 3-7, 2018. Abstract poster 46.