Thyroid Radiofrequency Ablation in the USA: Patients need to be aware about Startups without Clinical trials and few cases treated.
"Pioneering cutting edge non-surgical alternatives for the treatment of benign thyroid nodules." ( quote from their thyroidablation.com website)
Nothing pioneer about what they are doing. 2002 was pioneer days when the Koreans began using RFA for thyroid nodules.The Italians began with laser around the same time and added RFA 5 years later. The Koreans did many studies on RFA before using it to treat patients. They also have developed RFA teaching programs. These are workshops are RFA on models and no student actually treats a human. I have used Korean RFA systems in my practice for teaching for 7 months but never to actually treat a patient. American physicians doing thyroid RFA must produce results as good as the Korean and Italian counterparts before it should be used in this country.
The patient with a nodule that can be treated with RFA needs to decide do they want to be one of the first to be treated in the USA by inexperienced endocrinologists with just a 3 day course in Korea, or go to the centers for thyroid RFA in Italy or Korea where the experts have done thousands with many publications confirming the safety and good results.
Thyroidablation.com website proclaims first treatment of Toxic Thyroid  nodules with RFA in the USA.
 The physician AS, just attended a 3 day course in September 2018  with the world expert and comes back to Utah and begins to treat patients with little experience, few numbers and no clinical trials to validate RFA for thyroid nodules in the USA.
The American Association of Clinical Endocrinologists AACE is presently studying thyroid RFA in the education committee.
  The safe way to deal with new procedures is to complete clinical trials before using the procedures for treating individual patients.
I refuse to do thyroid RFA on my patients in the US until their is evidence of the procedures safety and have good results.
I will continue to send all my patients to experts in Italy and Korea with long history of safety and good patient outcomes in over 5000 cases.
I am sure these physicians are well meaning but they have prematurely begun treatment before any evidence of their patients safety and good outcomes in 20-100 cases in a trial.
The real expert is their teacher second from the right.
It is worth your time and expense to travel to Korea or Italy to be done by real long term experts in RFA.
Call me for details of my evaluation and personal referral to have RFA done safely out of the country.
310-393-8860 or email to [email protected]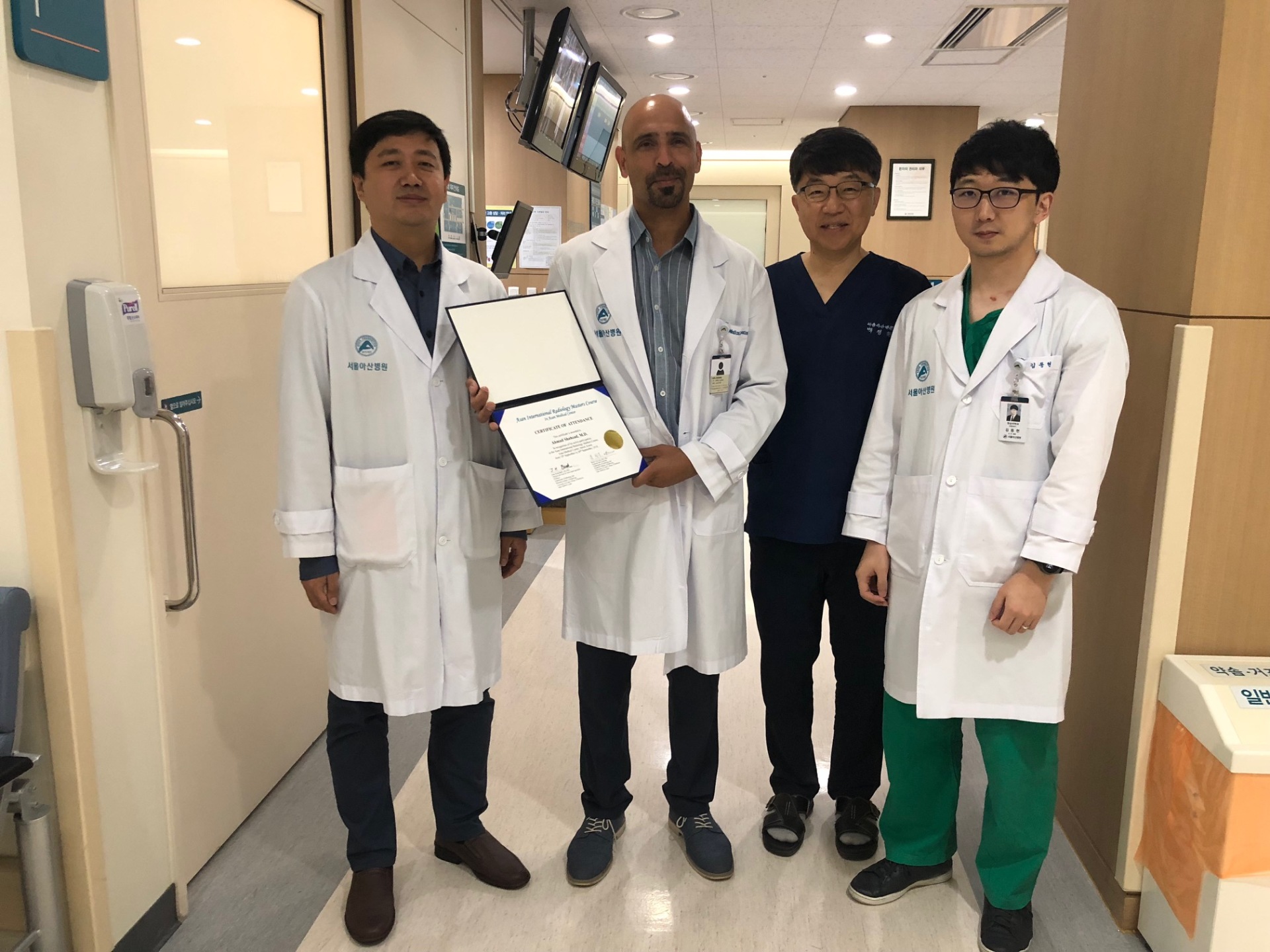 "3 Day Experts"